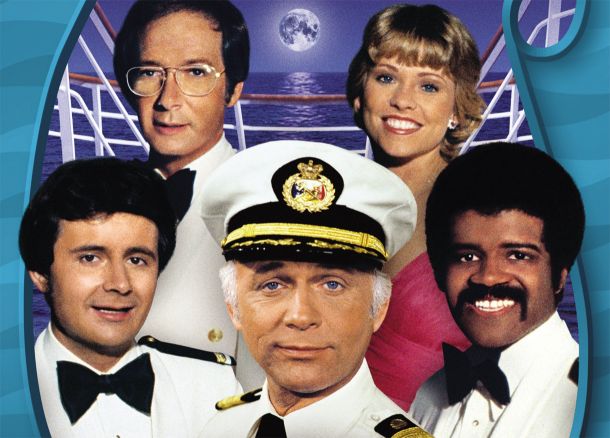 Ever wanted to work on a Cruise Ship? The Cruising industry is one of the fastest growing areas in Australian Tourism. Kickstart your career at sea by becoming a leading force within the Cruise industry in an exciting new role.
For Cruise Ship Jobs in Australia and Internationally, we have compiled a comprehensive list of ways to contact the Cruise Liners along with a list of the onboard and offshore based positions you could expect to be apart of. Having that dream
Cruise Ship job
could be merely an email away!
What type of Cruise Ship Jobs are available? Onboard Careers There are an exciting array of opportunities available onboard working in the Galley, Restaurants, Bars, Day Spas, Deck, Accommodation, Technical and Medical departments. These may include positions such as the following: Sales Associates This is a customer service role onboard selling merchandise to Cruising Customers. Items sold onboard can range from watches, fragrances, cosmetics, jewellery, sunglasses, alcohol, gifts, clothing and souvenirs. Sales Associates would require superior sales and customer service skills along with the ability to perform inventory and stock control tasks. Junior Assistant Pursers The Pursers department is the center of Hotel operations onboard. This department manages hotel accounts, shore excursions and personnel operations. The Junior Assistant Purser is an Entry level position which provides excellent career development for those looking for a career in hotel management. Candidates would usually require at least 2 years experience within the hotel / hospitality industry performing junior management duties, specifically front desk responsibilities for a large hotel. Applicants would require cash handling experience, analytical skills and superior customer service skills. Posessing knowledge of a Foreign Language would be seen as an advantage. Photographers / Videographers Onboard Photographers and Videographers are required to record every aspect of a Cruise Passengers experience. Capturing onboard Events, Port Tours and Destinations are required along with Portrait Photography. Work within this field is fast paced, high volume and high quality. Processing and Editing is also part of this role and the position would also require superior customer service skills and attention to detail. Entertainment & Passenger Program Positions Onboard Entertainment positions include Musicians, Entertainers and Production Technicians for high quality performances. From lavish production shows, organised activities and games, the onboard Entertainment positions contain a talented crew of emerging stars and talented professionals. Information Technology & Computing Professionals Running a large ship requires the skills of IT professionals to manage onboard computer systems, hardware, software, networks, POS terminals and technical equipment to ensure every aspect of Cruise life runs smoothly for all onboard. Candidates would usually require a Diploma or Bachelors Degree in Computer Science or equivalent. Medical Officers Safety and the Health of it's Passengers is paramount onboard any Cruise Ship. Therefore the Medical Teams onboard are an important part of Cruise life. Experienced Doctors, Nurses, and Paramedics play a crucial role in caring for those onboard. Managing the Medical Centre, X-ray equipment, laboratory and pharmacy items are all roles that these highly trained professionals would be required to fulfil. Offshore Careers Offshore Opportunities include careers in Marketing, Project Management, Customer Service and Management. Who to Contact about your future Cruise Job Day Spa Jobs For those wanting to work in a Cruise Ship Day Spa, you should contact Steiner Leisure www.theonboardspa.com who run the Spas for Cruise Liners like Cunard, P&O, Crystal and Princess. Royal Caribbean International The Royal Caribbean International office is located in North Sydney. For Australia office based positions contact recruitment@rcclapac.com For Cruise Ship based positions please contact: CruiseShipJobs@rccl.com or visit the Australian Recruitment page. Princess Cruises Global For Onboard Cruising roles with Princes Cruises visit the Onboard Employment page or email Princess Cruises directly. Princess Cruises Australia For Hotel positions in Australia speak to the Zest Recruitment or contact them via Email. P&O Australia To work for one of the most popular Cruise liners in Australia, visit the P&O Australia Cruise Ship Jobs site. P&O Cruises UK, Carnival UK and Cunard For P&O / Carnival UK and Cunard roles, take a look at the Carnival UK Careers page and Search for Jobs that may suit your skills. Carnival Carnival outsource a number of roles to outside recruitment agents for their Casino (dealers/slot technicians) Spa and Salon. To work in one of those areas you will need to visit www.oceancasinojobs.com. Celebrity Cruises / Royal Caribbean International / Azamara Celebrity Cruises / Royal Caribbean International and Azamara are always looking for capable Cruise staff - depending on the Job you are looking for visit either the Onboard Positions at Sea page or the Corporate Careers page.