With the Silly Season all but wrapped up, it's time to start planning for Easter! Not only is it a religious celebration, it's also one of the biggest and most anticipated long weekends of the year. The Easter 2018 long weekend is no exception, and the perfect period in which you could fit in your long awaited cruising holiday! Whether you're a first timer or seasoned cruiser you'll need to book early as cabins will be selling fast. Our guide below gives you a good snapshot of the cruises available for Easter. But first, let's start with the dates - when is Easter?
Easter Dates 2018
| Date | Day | Holiday | States |
| --- | --- | --- | --- |
| 30 Mar | Fri | Good Friday | National |
| 31 Mar | Sat | Day following Good Friday | National except TAS & WA |
| 1 Apr | Sun | Easter Sunday | ACT, NSW, QLD & VIC |
| 2 Apr | Mon | Easter Monday | National |
| 3 Apr | Tue | Easter Tuesday * | TAS |
Our Top Picks
The Short / Cheap Cruise 3 Night Classic Easter Cruise from Sydney

Hopefully no need to take any annual leave for this one, which is perfectly timed over the main Public Holidays. This P&O Classic Easter Cruise from Sydney is a great way to spend Easter at sea. Sailing on P&O's Pacific Explorer this is a great first time cruise or for seasoned cruisers looking to fulfil their cruising urge! This is our top pick due to its perfect timing and low price.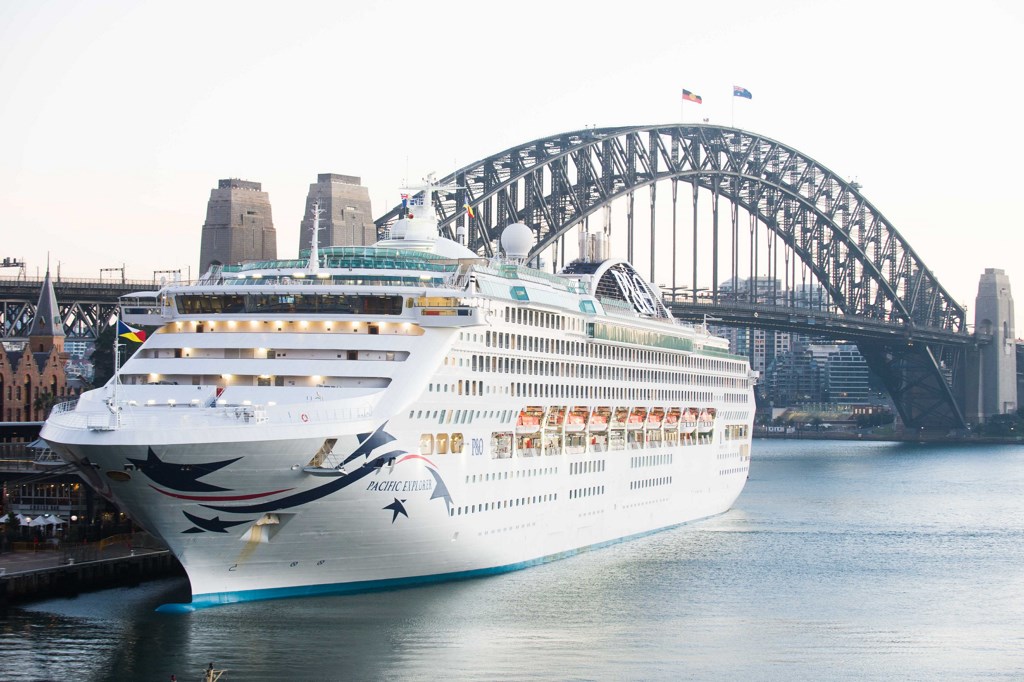 Image: Pacific Explorer
For Sun Seekers 11 Night Explore the Loyalty Islands Cruise from Melbourne

P&O's Pacific Eden sails from Melbourne on Easter Saturday to the Loyalty Islands for the perfect Easter getaway. You'll visit the Isle Of Pines, Mare, Loyalty Island (Lifou), and Noumea before arriving back in Melbourne.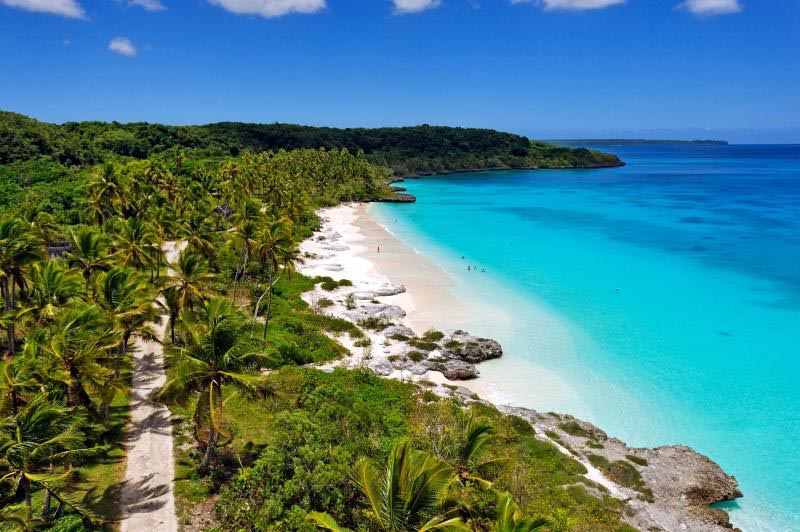 Image: Loyalty Islands
What Other Cruises occur during the Easter Long Weekend?
Sydney
10 Night Great Barrier Reef Cruise from Sydney
Carnival has a 10 Night Great Barrier Cruise departing from Sydney on 25th March 2018. From Sydney the cruise heads to Brisbane, Airlie Beach, Yorkeys Knob, Port Douglas, Willis Island, and ending in Sydney. You'll spend the entire Easter Weekend at sea and enjoy all the benefits of Carnival Cruises on their ship Carnival Spirit.
13 Night New Zealand Cruise from Sydney
If New Zealand is more your thing, Princess Cruises has a 13 Night Cruise to New Zealand travelling on the Sun Princess. The cruise departs from Sydney on Good Friday (30th March) sailing to Fiordland National Park (Scenic Cruising), Dunedin (Port Chalmers), Akaroa, Wellington, Napier, Tauranga, Auckland, Bay of Islands, before arriving back in Sydney.
5 Night Taste of Tasmania Cruise from Sydney
If you're lucky enough to get an extra few days off before Easter, you could join P&O on their Taste of Tasmania Cruise departing from Sydney to Hobart and Port Arthur. You'll arrive back in Sydney on Easter Saturday with enough time to spend Easter with the family at home. Another benefit of this cruise is you'll be travelling on the newly refurbished Pacific Explorer.
Melbourne
4 Night Kangaroo Island Cruise from Melbourne
For the Melbournites, again if you're lucky enough to have a few extra days off before Easter you can join Pacific Eden on Tuesday the 27th for 4 Nights heading from Melbourne to the beautiful Kangaroo Island. Arriving back in Melbourne on Easter Saturday you'll have ample time to spend the rest of Easter with the family.
Brisbane
7 Night Barrier Reef Discovery Cruise from Brisbane
For our Brisbane Cruisers, you can take advantage of this perfectly timed cruise to the Barrier Reef departing on Good Friday (31st March) and arriving back in Brisbane on Friday the 6th April. Sailing on P&O's Pacific Aria, you'll visit Hamilton Island, Cairns, Cairns, Willis Island (Scenic Cruising), before heading back to Brisbane.
7 Night Pacific Island Hopper from Brisbane
Another option from the port of Brisbane includes a very popular Pacific Island Hopper itinerary. Sailing on P&O's Pacific Dawn you'll head to Noumea, Loyalty Island (Lifou), Port Vila, before returning to Brisbane. The Cruise departs on Good Friday for the entire Easter Weekend.