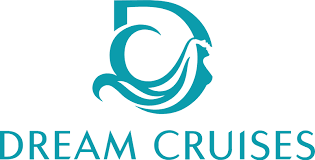 Our Guests rated Dream Cruises
3.2/5
Total Reviews: 5
Australia, New Zealand, Singapore, Vietnam, Malaysia, Thailand, China, Hong Kong
Luxury Cruise Line at Affordable Prices
Dream Cruises is a new player in the Australian cruise scene with a range of exciting new itineraries, luxury ships and affordable pricing. It's Australian coastal cruises from Sydney up the Queensland Coastline and Tasmania cruises have been a popular new addition to the Australian cruise market with customers loving their value for money and inclusions. Other popular routes include the Shanghai to Sydney Cruise through an array of Asian ports and of course their itineraries from Singapore with destinations including Bali, Thailand, Malaysia, and Vietnam.
Dream Cruises is rethinking the way your cruise experience can be enhanced with fireworks displays at the conclusion of every cruise, state-of-the-art submersibles for undersea exploration and "The Palace" containing the most decadent amenities at sea. Over 70% of staterooms onboard include private balconies whilst it's "Dream Beds" wrap each guest in both comfort and luxury.
Entertainment & Dining
Sip on whiskey at the worlds first Johnnie Walker House at sea or indulge on a cocktail from a list of innovative mixes and signature drinks. But the entertainment doesn't stop there. A range of captivating live shows and nightclub facilities are sure to have you dancing the night away.
Laze by the pool or take the plunge on an array of waterslides for all ages and thrill seekers.
Indulge in the flavours of the world with over 35 restaurant and bar concepts onboard serving Asian and International cuisine. Internationally acclaimed Australian chef Mark Best brings culinary artistry to the table with his very first restaurant at sea onboard Genting Dream. Private dining and luxury facilities are available to guests of "The Palace". From premium cuts of meat, the freshest of seafood, and Chinese fine dining, you'll find it all on a Dream Cruise.
Highlights
The Palace

Located in its own dedicated section of the ship "The Palace" is your luxury suite at sea. With elegant contemporary decor, lavish lounges and dining rooms you'll feel like a movie star in these fully appointed suites. A team of European style butlers are there to serve your every need with unparalleled expertise and gracious service. Genting Dream and Explorer Dream have a total of 140 suites furnished in italian bed linen and double sink vanities and luxury in every detail. Exclusive facilities for "The Palace" guests include private sundeck and pool, private gym, fine dining at the private restaurant and private lounges.
Cruise Ships
Explorer Dream The latest addition to the fleet sailing through Australia and New Zealand.
Genting Dream The first ship in the fleet sailing mainly through Asia.
World Dream The amazing World Dream is a regular out of Hong Kong.
Frequently Asked Questions
What gratuities (tips) are included in the fare?
All gratuities are included in the Dream Cruises fare.
What are the prices for the drinks packages?
Dream Cruises has 3 types of drinks packages based on 7 night cruises. The Refresh package is $290pp and includes soft drinks, still water, sparking water, coffee, tea, juices, and flavoured hot drinks. The Classic Package is $329pp and includes the Refresh package plus, beer, wine, and sparkling wine. The Premium package is $599 and includes the Refresh + Classic package plus mocktails, cocktails and assorted spirits.
Is room service available?
Yes, room service is available for a nominal charge.
Is smoking available on board?
There are designated areas for smoking in outdoor areas. There is a no smoking policy inside the ships which includes the casino.
Is Wifi Available?
Yes packages are available to purchase on board the dedicated app.
News
Dream Cruises have announced they are returning to the Australian market for the 2020 / 2021 season
Dream Cruises has today confirmed they will bring Explorer Dream to Australia in 2019. Explorer
Awards