It'll be a sad day for many Australian cruisers with the departure of Pacific Jewel from the P&O Australia fleet. Many a good time has been spent on this grand liner - countless holiday memories and special occasions from Weddings, Anniversaries, Engagements, to Birthday and Sporting Celebrations. Imagine if her walls could talk!
Little do some people know that she's had an interesting past having been transferred, renamed, repositioned and refitted multiple times. She's also featured on the hit Australian soapie "Neighbours" back in 2010.
Those wanting to say goodbye can sail on her final P&O cruise on February 24th 2019, but for now let's have a look at her colourful past.
History
1989 - 2002
Pacific Jewel was originally built for Sitmar Cruises by the Italian shipbuilding group Fincantieri. Sitmar was the former owner of the popular Fairstar sailing out of Sydney. Sitmar was acquired by P&O Princess Cruises in 1988 and the still under construction ship ended up under P&O's control. Under P&O she was named "Crown Princess" and sailed on her maiden voyage on 8 July 1990.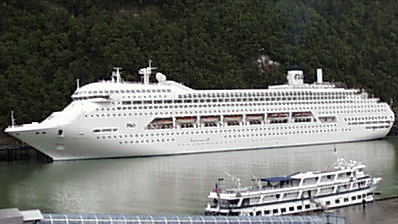 Image: Crown Princess
In 2002, the ship was renamed "A'Rosa Blu" and transferred to A'Rosa Cruises, a new P&O brand aimed at the German market.
Image: A'Rosa Cruises A'Rosa Blu
2003 - 2007
In 2003, following the acquisition of P&O by Carnival Corporation she was reassigned to the AIDA Cruises fleet. After a refit, she reentered service in 2004 as "AIDAblu".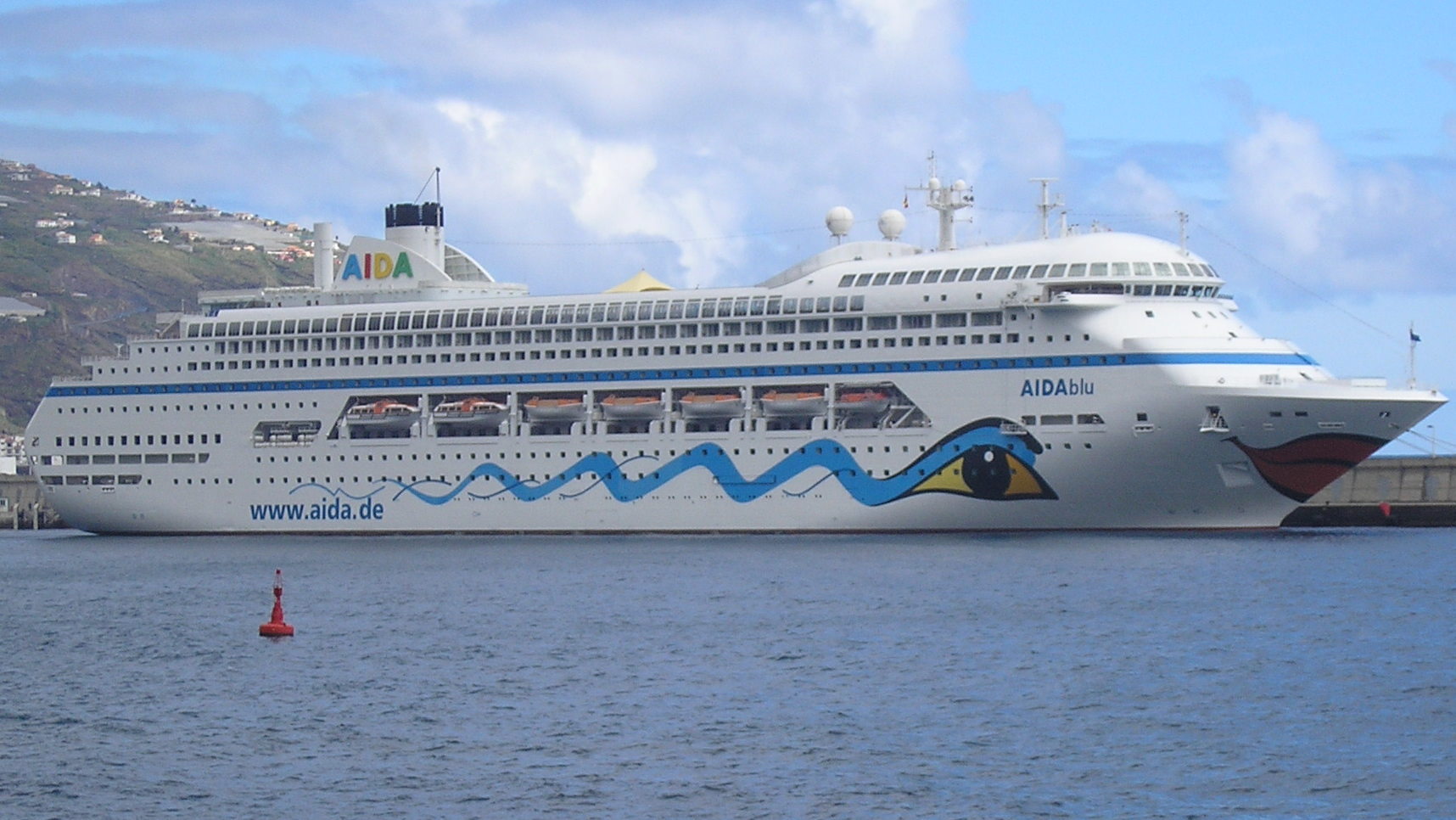 Image: AIDA Blu
2007 - 2009
Between 2007 and 2009, the ship was operated by Ocean Village (a subsidiary of P&O Princess Cruises) as "Ocean Village Two". Following the shut down of the Ocean Village brand by owner Carnival she was transferred to P&O Australia's fleet and renamed "Pacific Jewel".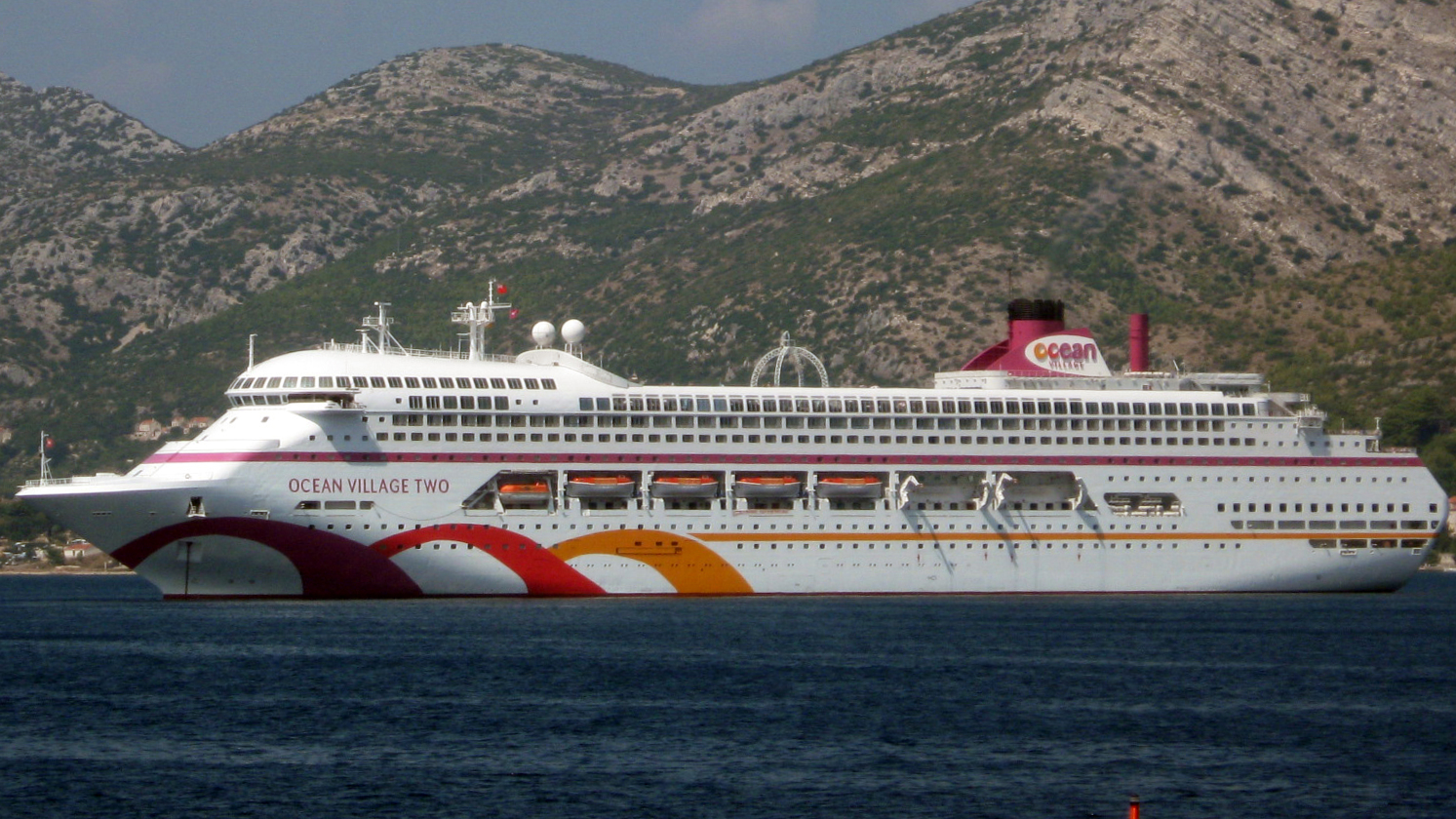 Image: Ocean Village 2
2009 - 2018
Sailing as P&O Pacific Jewel she was enjoyed by thousands of Australians and international tourists even appearing in a Neighbours episode where it was estimated the brand received $1m in exposure.
2018

On 22 August 2018 P&O Australia announced that Pacific Jewel will leave the fleet in March 2019. She will be replaced by in 2021 transferring from Princess Cruises to P&O Australia.
Future of Pacific Jewel
Pacific Jewel's future is currently yet to be revealed with the purchaser still unknown. There was speculation that an artist's impression of a ship to be launched for the Cartoon Network appeared to closely resemble the shape of Pacific Jewel. This however is unconfirmed.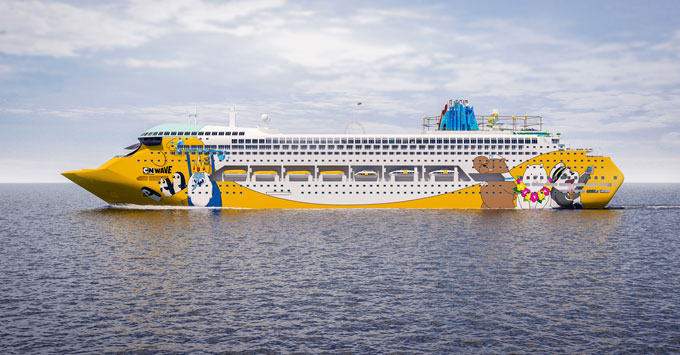 Image: Is this Cartoon Network ship Pacific Jewel?
For those wanting a last and final sailing on P&O Pacific Jewel there's a Farewell to Pacific Jewel sailing on February 24th 2019.
Goodbye! We'll miss you 😢
Post your memories of P&O Pacific Jewel below