Following the overwhelming popularity of the Chinese based Norwegian Joy, Norwegian Cruise Line has launched a sister ship "Norwegian Bliss" for the North American market, also featuring a two level electric-car race track. With a homeport of Seattle the ship will be the largest and most innovative ship to seasonally homeport on the West Coast of America.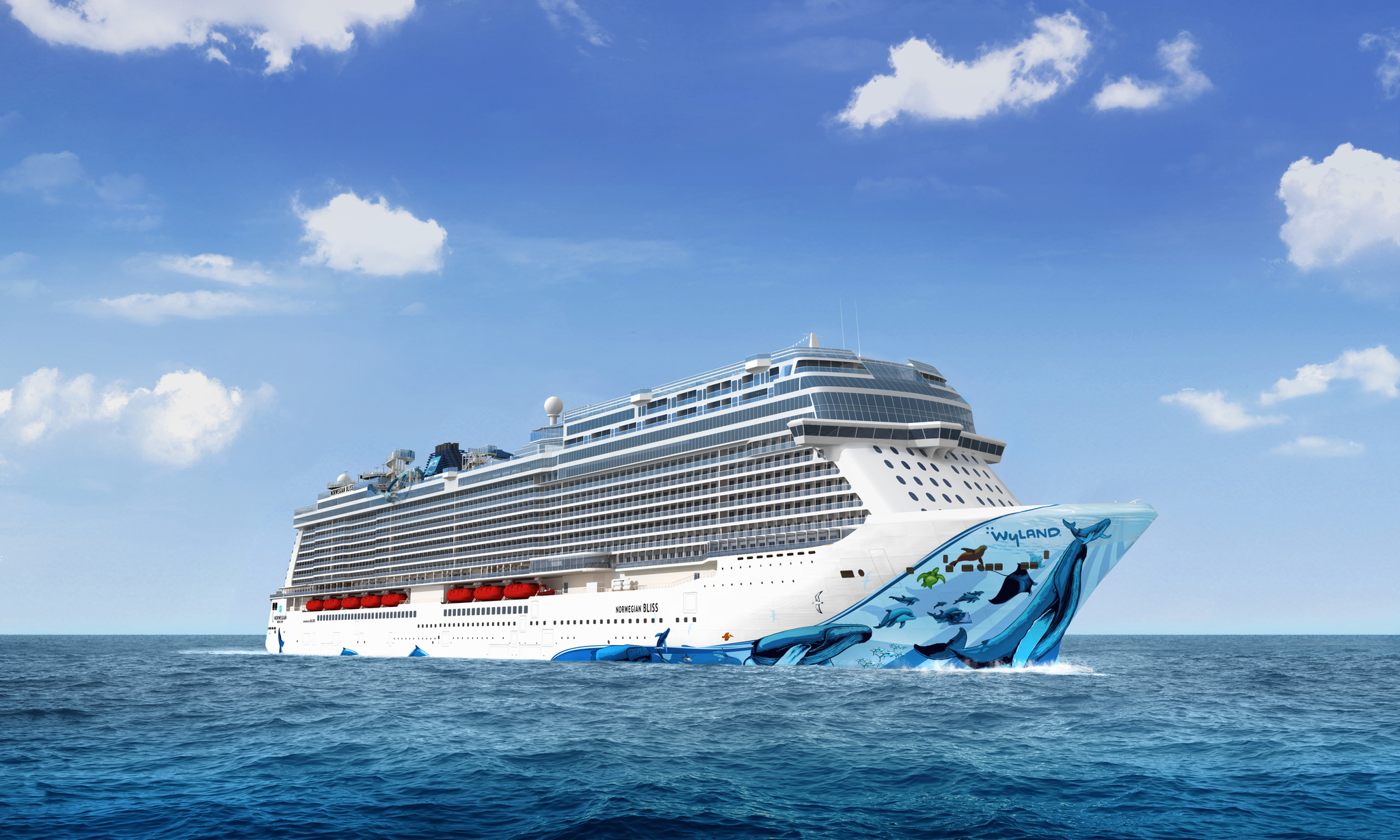 The cruise line's 16th ship is set to sail to Alaska, the Caribbean and Mexican Riviera from June 2018. Accomodating 4000 guests, the ship will also feature an abundance of mouthwatering dining options, bars and lounges, along with the largest competitive race track at sea, and an open air laser tag course.
Speaking at the official launch at the Bellagio Hotel in Las Vegas, Norwegian's President and CEO Andy Stuart said "Norwegian Bliss will no doubt be our most incredible ship to date. We have elevated Norwegian Bliss's onboard experience to new heights, bringing the best features from across our fleet plus exciting new first-at-sea activities like the largest race track and new dining concepts to create the ultimate cruising experience."
Being constructed at MEYER WERFT in Papenburg, Germany the ship is scheduled for delivery in the US Spring 2018.
Features
Silent Race Track
The 1,000 feet competitive race track will be the longest at sea. The electric cars will feature four speed settings accommodating novice, intermediate and advanced drivers. Equipped with a special "turbo boost" available on each lap, the cars will reach up to 30 miles per hour! Noisy? No! The electric cars run silent so as to not disturb other passengers.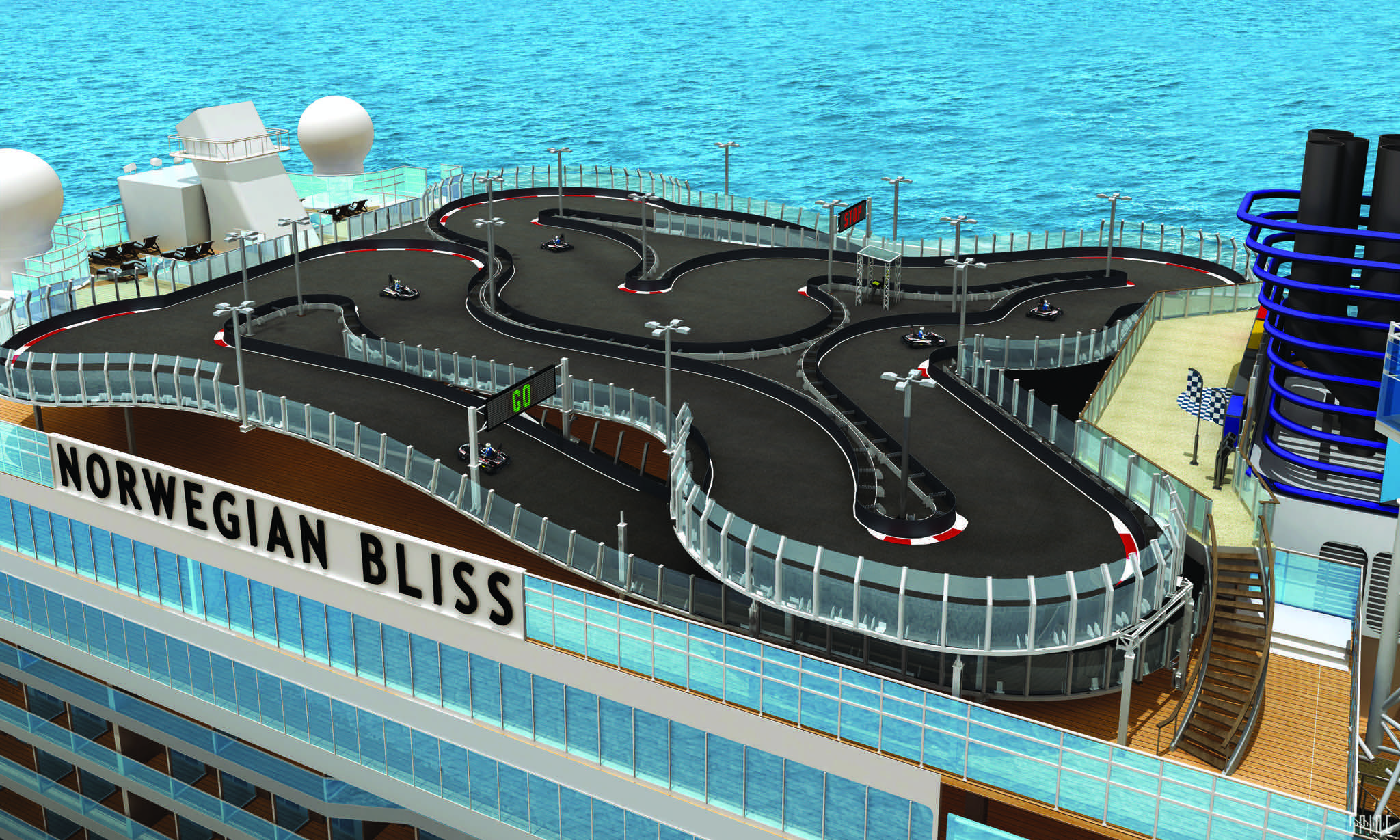 Laser Tag Course
Test your agility at the open-air laser tag course. Themed as an abandoned space station, the course comes to life both day and night as guests go into stealth-mode and compete against family and friends with state-of-the art laser guns.
Pool & Sun Deck
Two spacious pools and six infinity hot tubs will scale the side of the ship. The Aqua Park will also includes two multi-storey waterslides. The high-speed Ocean Loops free fall slide includes two exhilarating loops, one that extends out over the side of the ship and a second see through loop that stretches down to the deck below, sure to offer a wet and wild ride. The tandem Aqua Racer slide allows guests to race side-by-side on inner tubes for more than 360 feet, with a translucent section that provides stunning ocean views as guests twist and turn to the finish line.
Restaurants & Bars
An authentic Texas Barbeque Smokehouse, "Q" will have guests tapping their boots to the beat of live contemporary pop country music each night as they indulge in brisket, ribs, chicken and sausages and more freshly smoked over hickory, oak and pecan woods.
Los Lobos, will serve Mexican cuisine, while Cagney's Steakhouse be serving cuts of Premium Black Angus Beef and larger-than-life 20 oz. Porterhouse, filet mignon and ribeye.
Bars include, The District Brew House serving 24 beers on tap, The Cellars (pictured), and Michael Mondavi Family Wine Bar featuring a wine list of 35 grape varieties.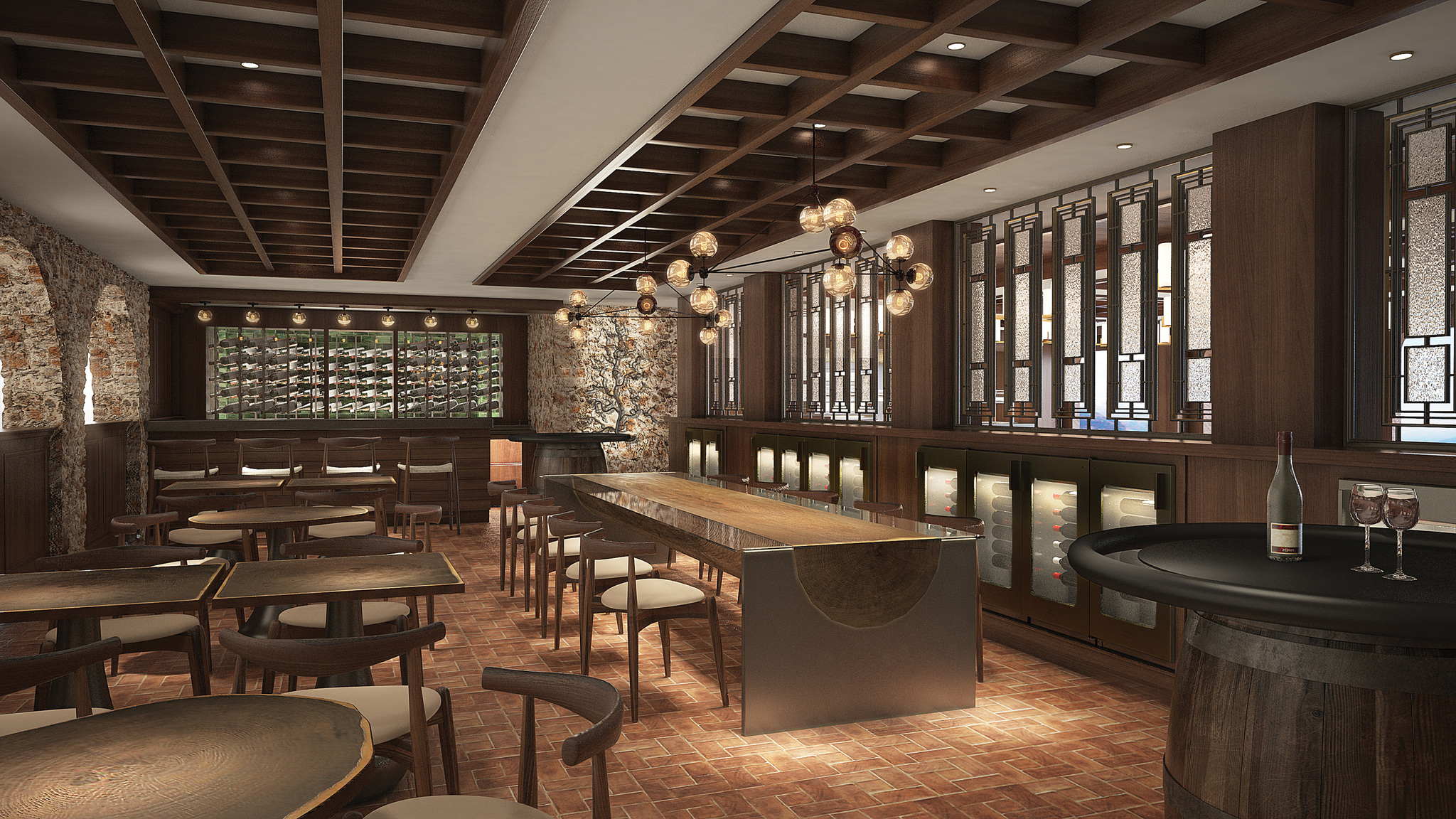 The ship will also feature a Jimmy Buffett's Margaritaville® at Sea, a full service Starbucks® store, The Bake Shop. and Japanese Teppanyaki restaurant.