Have you ever wanted to race your mates in a Go Cart while holidaying at sea? Well, soon you'll be able to! Norwegian Cruise Line has announced their newest mega-ship "Norwegian Joy" will feature a two deck Ferrari branded race track.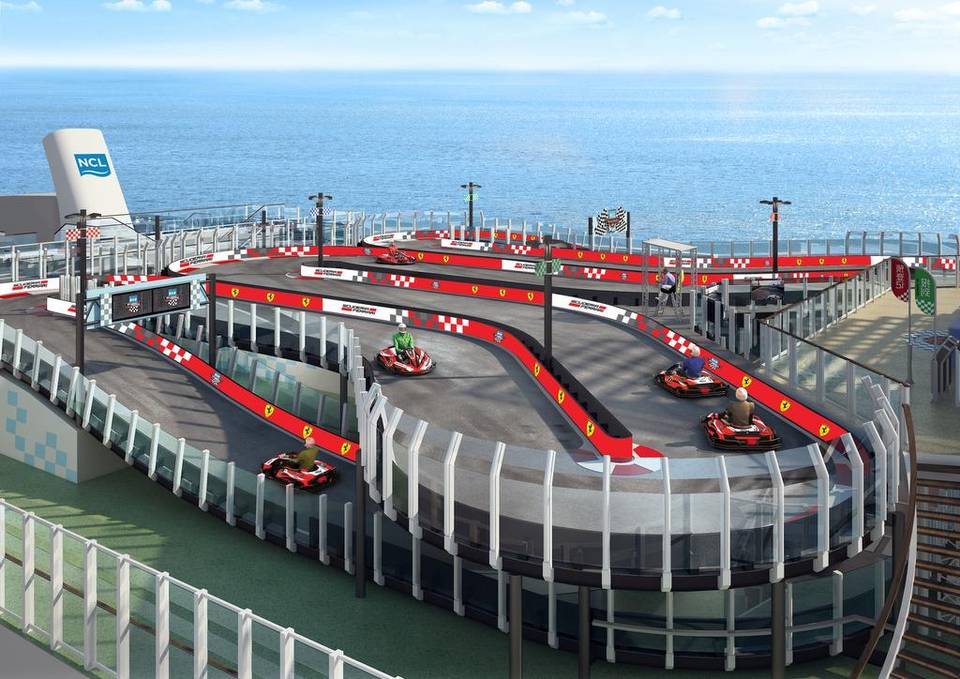 In partnership with Scuderia Ferrari Watches, Norwegian Joy's two top decks will have space for up to 10 racers on electronic go-carts through a two floor racetrack. The 3,850 passenger ship will be home ported in Shanghai and Tianjin (Beijing) and set sail on it's maiden voyage on June 27, 2017 from Shanghai.
Set to be NCL's most innovative ship to date, it will be styled exclusively for the ever growing Chinese market. Guests onboard can expect an upscale resort style holiday and world class entertainment. Other exciting onboard features will include hovercraft bumper cars, thrilling simulator rides, interactive video walls, multi-story water slides, and an open air laser tag course. Guests can also relax in tranquil surroundings at the ships open space park, or visit the observation deck featuring 180 degree views.
Accommodation onboard caters for different levels of VIP guests but also extended families travelling together with mulitple interconnecting staterooms. Mini suites, balcony and ocean view staterooms are also available along with "virtual balcony" rooms. Complimentary rides on the Ferrari racetrack is provided to guests staying in Norwegian Joy's higher-end "The Haven" and "Concierge" class rooms.
Capitalising on the Chinese obsession with shopping and increasing wealth, the mega ship will also include NCL's largest ever upscale shopping venue with exceptional duty-free shopping and world renowned global luxury brands.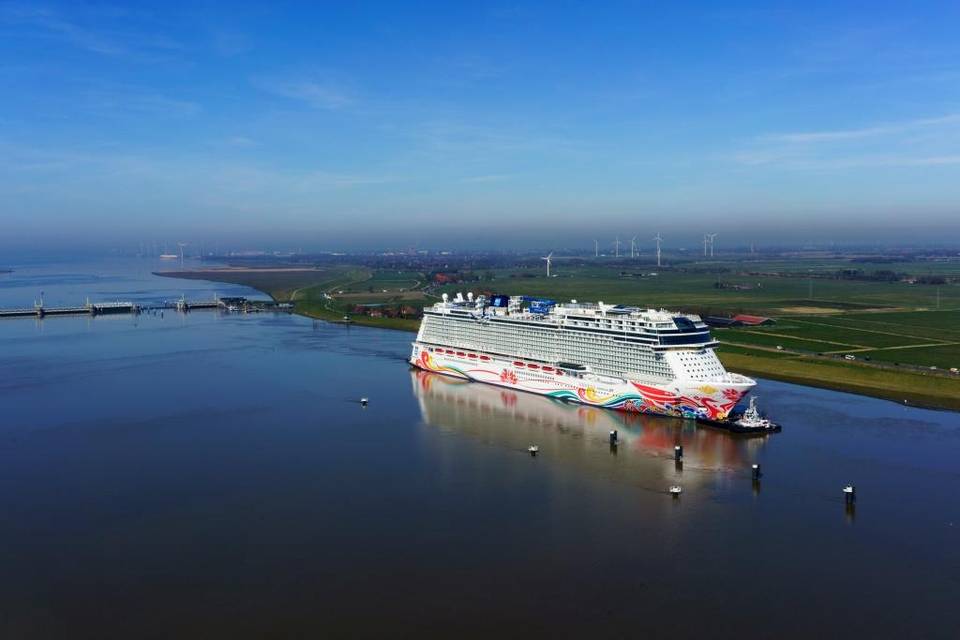 With all these crazy cruise ship entertainment concepts we're wondering what's next?! Anything else you'd like to see onboard? Post your ideas or comments below.