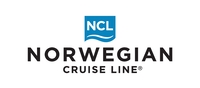 Our Guests rated Norwegian Cruise Line
4.3/5
Total Reviews: 3
Australia & NZ, Europe, North & South America, Asia
Pioneering the very first Caribbean Cruise in 1966, Norwegian has been the cruising industry leader for innovation. With the introduction of "Freestyle Cruising" guests are given more freedom and flexibility to enjoy their holiday at sea. In 2014, the Company took delivery of its most innovative ship to date, the 4.000 passenger Norwegian Getaway which is bound to spellbound guests.
Norwegian operates a small number of itineraries in Australian waters however it is it's international destinations that are favourites with passengers being named "Europe's Leading Cruise Line" for the seventh consecutive year.
To and from Australia, NCL sails out of Sydney to Melbourne and New Zealand at various times during the year. Cruises from Asia to Australia are popular with routes travelling from Hong Kong to Vietnam, Thailand, Singapore, Bali and down the Australian coast via Cairns, Brisbane, and onwards to Sydney. Cruises in Hawaii are also popular amongst NCL travellers as are the Scandinavian voyages through Denmark, Norway, Sweden, Finland and St Petersburg.
Norwegian Cruise Line navigates the globe with itineraries stretching from Alaska, Europe and the Mediterranean, Panama Canal, Asia and the Middle East, Canada, Africa, South America and of course Bermuda and the Caribbean. Transatlantic cruises are also popular choices.
For more information on NCL cruises, search our itinerarites and join our mailing list for up to date information on the best cruise deals in .
Entertainment & Dining
With up to 22 bars and lounges onboard from blues clubs, to champagne bars and dance clubs, you'll always be able to find something to suit your needs.
Take in an intimate cabaret show or lavish stage musical. Every night has something new and different to experience.
Water parks, movies, rock climbing and kids clubs are all onboard to make your stay even more memorable. It's all about enjoyment afterall.
Try your luck at the Casino, play Wii™ on a two storey high screen or go bowling. Of course there is also the pool deck, the gym or jogging tracks to pass the time. Kids are taken care of with the Splash Academy, Cirque de Jour, and Kings Camps.
For something totally different, take a "Behind the Scenes" tour and experience how a cruise ship operates from the laundry to backstage of the theatre.
With Norwegian's Freestyle Dining, you can dine and dress as you please with more than 20 different dining options and no pre-assigned seating. Choose from casual eateries, grills, buffets or five star dining. Dining by the pool is also available, as are lively sports bars, kids cafes and of course - room service.
Reviews
Carol Nairn travelled on Norwegian Jewel in

January, 2018

and left the following Norwegian Cruise Line review:


Our 16 day cruise to NZ was excellent. We booked an guaranteed inside cabin which we saved around $800. Being Amercian based we did have to pay gratuity which cost us $300 each. There were four of us in our group which meant we were towards the front & the others were towards the back. The cabin was good, bathroom was good and being an inside cabin was nice and dark to sleep. Also was very...
Llewellyn travelled on Norwegian Jewel in

December, 2017

and left the following Norwegian Cruise Line review:


The cruise was fantastic. We chose a balcony cabin which was a great escape. Have Christmas and new year at sea is a must. So doing it again!!!
TSmith travelled on Jewel Of The Seas in

January, 2020

and left the following Norwegian Cruise Line review:


Went with family if 8 Always something to go too keep us busy Food was good Only suggestion is they should make the hours of accessibility on tennis courts longer than from 8am-10 am As it was t available most days My suggestion directly to the GM was to install a permanent pickle ball court as most guests would enjoy this easy game!
Frequently Asked Questions
Are Norwegian Cruises suitable for solo travellers?
Yes in fact NCL introduced studio cabins especially for singles. They also offer dedicated areas where solo travellers can socialise and mingle.
What is the dress code onboard Norwegian ships?
Norwegian Cruise Line does not have a formal dress code, however it is recommended to wear smart casual when you're visiting the dining areas.
What drinks packages are available onboard NCL?
There are two types of drinks packages onboard NCL ships. The Corks and Caps Package offers unlimited beer and wine by the glass, soft drinks and juices. If you're looking for cocktails you may want to try the Unlimited Beverage Package where you can add liquors to the mix.
News
Following the overwhelming popularity of the Chinese based Norwegian Joy, Norwegian Cruise Line has
Have you ever wanted to race your mates in a Go Cart while holidaying at sea? Well, soon you'll be
Awards
World's Best Top Large Ship Cruise Line
Readers Choice Awards
Best New Ship
Bon Voyage Editor's Choice Awards
Best Cruise for Families
Yahoo Travel